Find eclectic exhibits and fashion icons in Paris
Take a morning stroll through Bois de Boulogne, and you'll soon find the dazzling Fondation Louis Vuitton. Catch your reflection in Frank Gehry's imposing building and look up as the glass structure twists and turns above you. Once you've hit up your feed with shots from all angles, head inside to see contemporary art collections owned by the fashion house, alongside temporary exhibitions.  
Be treated to some serious #fashiongoals at Musée Yves Saint Laurent Paris. Get a unique behind-the-scenes glimpse of the iconic fashion brand's work with prototype dresses and a studio in its former haute couture house. 
If you prefer buildings on a grand scale, venture to two galleries created for the 1900 Universal Exhibition. Firstly, explore Musée d'Orsay, showcasing one of the most important collections of Impressionist paintings in the world. 
Then, cross the Seine to the Grand Palais, which houses temporary exhibitions, from Picasso and Miró to Renoir – another reason to visit now before it closes in 2020 for three years of redevelopment. 
For a truly unique experience, become immersed in vivid light displays, which illuminate the interiors of a former cast iron foundry at Atelier des Lumières. Watch as lights from 140 projectors combine with video and sound for spectacular shows up to 33ft in height. 
Every Paris bucket list should include the Louvre, so make sure to leave yourself plenty of time to check it off yours. Whether the Mona Lisa, Venus de Milo, or the famous glass pyramid, there are plenty of things to catch your eye among the 35,000 works. 
Train
Travel through the Chunnel with Eurostar
After all that time on your feet, you'll be glad to have a rest! The two-hour-and-16-minute Eurostar journey from Gare du Nord to London's St Pancras International station gives you time to relax, ready for more cultural immersion. Book into Standard Premier to ensure you have more legroom – you'll also be given a light meal onboard. Just ensure you arrive at least 45 minutes before arrival; so, tear yourself away from that last world-class artwork in time.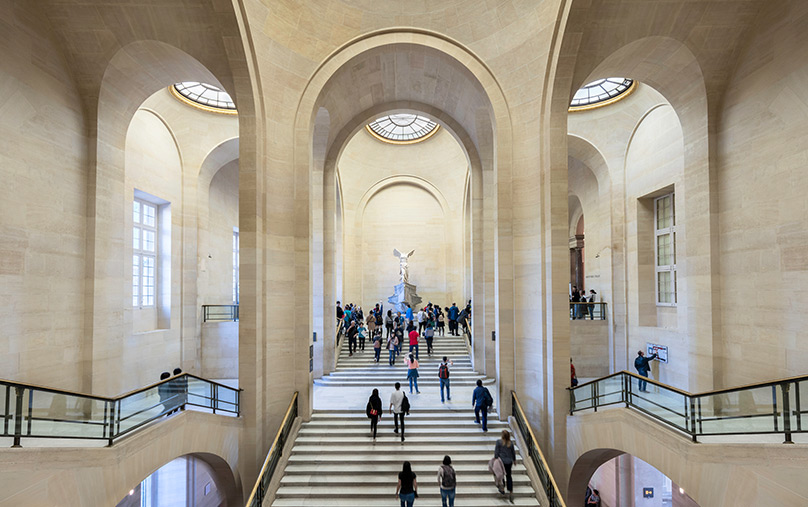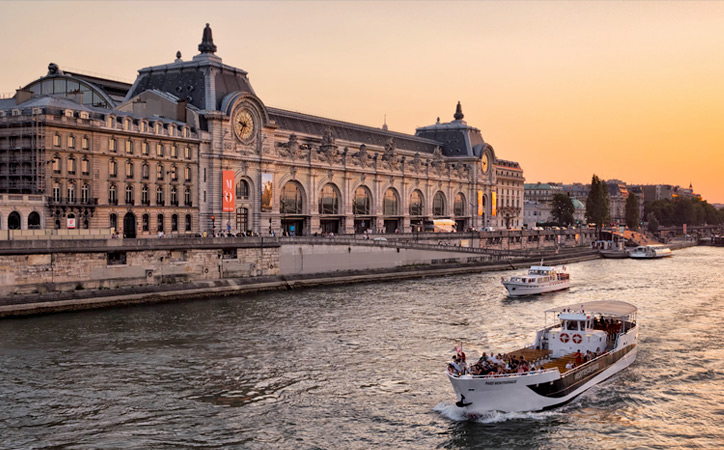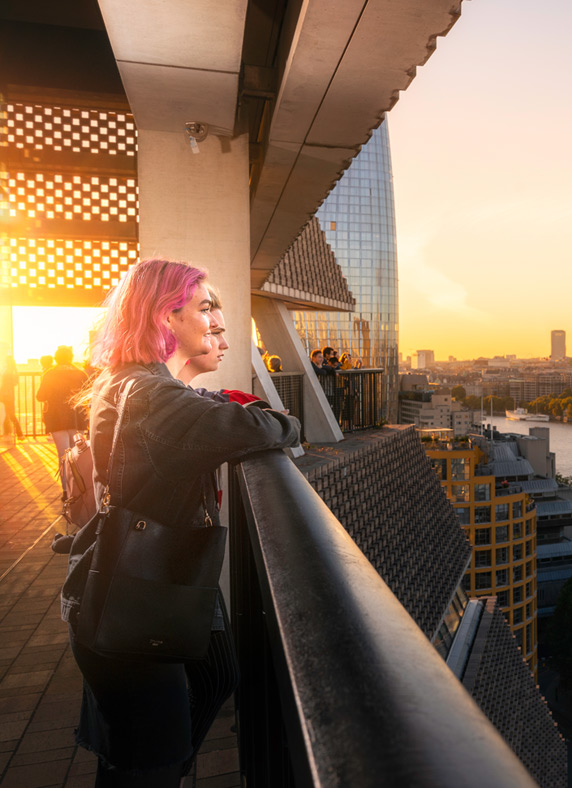 Make use of London lates
Head straight to one of London's many galleries and museums. Most are open daily until 5pm or 6pm, so you'll have a few hours to explore the world-class works and artefacts.  
Be reminded of objects from your childhood at Kensington's Design Museum, as you encounter toys, computers and everyday items laid out in stylish displays. Make sure to check out the shop for unique items. 
Venture over to Southbank Centre's Hayward Gallery, where you'll find major exhibitions and contemporary artworks from across the world.
Alternatively, visit lesser-known galleries full of private collections. Stop by the Wallace Collection for picture-perfect displays of 18th and 19th-century art acquired by the Marquesses of Hertford; or head west to Chelsea's Saatchi Gallery to ogle contemporary works. 
If you're in London on a Friday, you'll also be able to make use of "lates" (late openings) at many venues.  
Catch the latest exhibition at Tate Modern, which stays open until late on Fridays and Saturdays. As well as blockbusters shows, this gallery on the south side of the Thames also houses free-to-enter collections of modern and contemporary art. Don't miss the chance to become immersed in live art at The Tanks. 
Alternatively, encounter Alexander McQueen dresses, 1960s fashion and sparkling jewelry at the Victoria and Albert Museum; see more world-class art at the National Gallery or Royal Academy of Arts; or delve into thousands of years of history through incredible objects at the British Museum. 
Night-time hideaway
Enjoy landmark-filled views across the Thames during a stay at the London Marriott Hotel County Hall. This South Bank spot offers stylish interiors, a top-notch steakhouse restaurant and complimentary fitness classes.